Save time with Carlo Erba's mobile phases, ready to use for your LC-MS analysis.
For your LC-MS routine analysis, CARLO ERBA Reagents offers a complete range of products with the most common solvents, additives and solutions ready-to-use among the most used mobile phases that bring you time saving and traceability.
Produced from LC-MS quality solvents and specifically tested for LC-MS coupling, these solutions guarantee :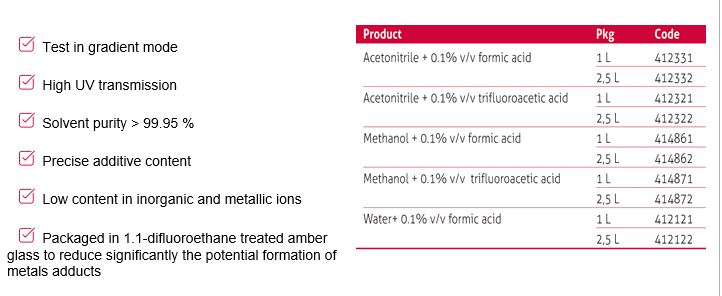 For more information, view Carlo Erba's chromatography brochure, here.
Or get in touch with us at [email protected] or +356 21447577.